Class of 2005 Alumni Reunion
Saturday, May 1, 2021
6:00 pm - 8:00 pm
Virtual -PDT

Register Now
Spaces Available: 404 -
---
---


For those who have registered, click this link to access the event: https://live.remo.co/e/ucla-anderson-2000s-reunions

The past year has been unprecedented in many ways.

During business school, you navigated distinct challenges and shared incredible experiences with your classmates. As UCLA Anderson alumni, those special bonds remain through personal and career milestones—and continue to offer connections that are unique to your class.

Celebrate your anniversary and lifelong friendships with a special Alumni Reunion. Come together for a fun and unforgettable evening to share laughs and create new memories.





Class Gift & Participation
Class Facebook Groups
Event Timeline
6:00 p.m.
Event Starts and Mingling
6:15 p.m.
Welcome
Dean Tony Bernardo
6:30 p.m.
Class Celebration Activity
Interview with Richard S. Ziman and Mattan Lurie ('05)
7:00 p.m.
Open Mingling
8:00 p.m.
Event Concludes
Class Celebration Activity
As part of an exclusive Class of 2005 speaker session, Richard S. Ziman will discuss topics ranging from his storied career in commercial real estate to his decision to establish and endow an academic center at UCLA in 2001. Find out his vision for the future of the UCLA Ziman Center for Real Estate and how it will impact current and future students and alumni. The interview will be conducted by Mattan Lurie ('05).
Richard S. Ziman
Chairman, Rexford Industrial Realty, Inc.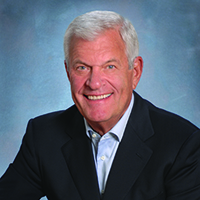 Richard S. Ziman serves as Rexford Industrial's Chairman and has been on Rexford's Board of Directors since July 2013. Mr. Ziman has served as the Co-Founder, Chairman and Director of Rexford's predecessor business since its inception in December 2001. Mr. Ziman's industrial real estate experience comprises over forty years of industrial real estate investment experience overseeing his personal, family and foundation-related investments in Southern California as well as having co-founded and served as Chairman of the management companies that we will acquire as part of the formation transactions.

Richard Ziman's overall commercial real estate experience also includes his role as the founding Chairman and CEO of Arden Realty, Inc., a real estate investment firm focused on the commercial office real estate markets in infill Southern California. Mr. Ziman served as Arden's Chairman of the Board and CEO from its inception in 1990 until its sale in mid-2006 to General Electric Co. in a $4.8 billion transaction involving Arden's portfolio of twenty million square feet in more than 200 office buildings. Arden was publicly traded on the NYSE under the symbol "ARI." Read more.
Open Mingling
Explore and freely move around the virtual event space during open mingling to find your friends and engage in real-time, interactive conversations—all from the comfort of your home!

• View real-time event attendee list •
• Connect via video chats for 1-on-1 or group conversations (up to 8 screen shares) •
• View LinkedIn profiles and book meetings during conversations •
• Expand your professional network with a virtual business card •

Event Platform
Remo is an innovative virtual platform that is redefining human interaction online. Remo provides individuals the ability to create memorable virtual events that rival in-person gatherings through free-flowing networking and highly interactive presentations and speaker panels.