During a time of major uncertainty, one thing is certain: healthcare will not be the same after the COVID-19 pandemic. Experts are marveling at the unprecedented pace of change and progress, which has direct implications for us all—personally, professionally, and financially.

Join Anderson alumni for a Worldwide Welcome Weeks event focused on current and future healthcare industry opportunities, and how they will impact career paths, business options, investment prospects, and general care approaches. Hear from a panel of industry executives:

• Sanket Agrawal ('02), Global Product GM, Oncology, Amgen
• Pattie Cuen ('96), VP, Chief Marketing & Communications Officer, Cedars-Sinai
• Jay Goss, General Partner, Wavemaker Three-Sixty Health
• Susan Tousi ('05), SVP & Chief Product Officer, Illumina Inc.
• Moderator: David Whelan ('02), CEO, BioscienceLA

Webinar participants can submit questions for the panelists during the live event.

This Worldwide Welcome Weeks event is presented by the new Healthcare Alumni of Anderson group in partnership with the Office of Alumni Relations.
Sanket Agrawal ('02)
Global Product GM, Oncology, Amgen

Sanket currently serves as General Manager of Amgen's investigational KRAS franchise in Oncology, including first-in-class Sotorasib in solid tumors. He has overall strategy, investment, and execution accountability for the franchise and leads global teams spanning discovery to development/medical to commercialization. Prior, he was GM of Amgen's neuroscience pipeline, held leadership roles in commercial oncology, and, transformation and strategy executive stints in Corporate and R&D.

Pre-Amgen, Sanket held senior roles in life sciences and health-tech, most recently he was Chief Strategy/Business Officer at Relsys International leading up to acquisition by Oracle Corp. He started his career with leading consulting firms including Accenture and Deloitte in Canada, before decamping to Silicon Valley and ultimately SoCal. Sanket holds an MPH from University of Liverpool, MBA from UCLA Anderson, and M.Eng. from University of Toronto.

Sanket's driving passion is to help advance new therapies for grievous medical needs. He is grateful to have such opportunities. He lives in South Bay LA and loves SoCal's dynamic yet cool vibe.



Pattie Cuen ('96)
VP, Chief Marketing & Communications Officer, Cedars-Sinai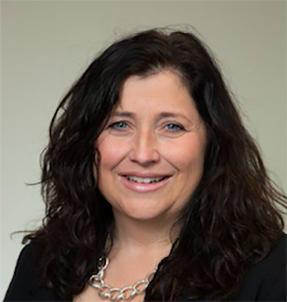 Pattie is currently the Vice President, Chief Marketing and Communications Officer at Cedars-Sinai. In her role, she oversees Cedars-Sinai's brand, marketing, communications, content development, and social media presence. Pattie joined Cedars-Sinai in August 2016 as Executive Director of Brand Strategy where she worked to advance and protect Cedars-Sinai's strong brand for the benefit of institutional goals.

Prior to joining Cedars-Sinai, she was Chief Marketing Officer at UCLA Health. Before UCLA, she served in a variety of marketing roles at Health Net. She earned a BA in communications from UCLA and an MBA from UCLA Anderson School of Management, and has also been a lecturer at the UCLA School of Public Health.
Jay Goss
General Partner, Wavemaker Three-Sixty Health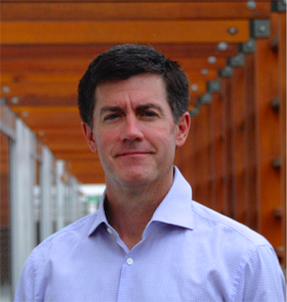 Before launching Wavemaker Three-Sixty Health and becoming a venture capitalist, Jay Goss helped bring companies, a lot of them, to life and created growth spurts for companies that have been around for a while, but found themselves stalled. Jay has built, ran and "growth spurted" businesses across a variety of different industries/sectors – digital and traditional – working entrepreneurially for early stage companies (from zero to five years old), and "intrapreneurially" inside large organizations such as Disney, Reed Elsevier, Summa Group and UCLA, building new business units on their behalf. While these companies have been all over the map in terms of industry, the common denominators have been helping companies develop (or re-work) their go-to-market strategy and sticking around to actually execute the plan, and helping companies with fundraising (Jay's companies have raised money from friends and family, angels, HNWI, strategics, venture capitalists, crowd-funding, celebrities, family offices, and overseas investors). Read more.
Susan Tousi ('05)
SVP & Chief Product Officer, Illumina Inc.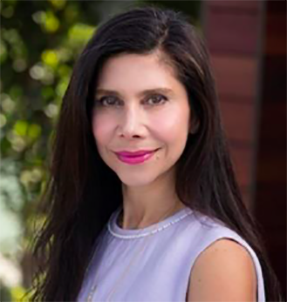 Susan Tousi is Senior Vice President and Chief Product Officer at Illumina, Inc., (NASDAQ: ILMN), a company on a mission to improve human health by unlocking the power of the genome. In this role she is responsible for global engineering, consumables, applications, user design, software and informatics development efforts; ensuring Illumina's scientists and engineers continue the culture of innovation and product excellence that has been a hallmark of Illumina. Under her leadership, Illumina has been externally recognized as an innovative, smart and great place to work (including: MIT Technology Review's 50 Smartest Companies (2014-2017), Forbes' most innovative companies (2014-2017), Computerworld's Best Places to Work in IT (2017-2019), Bloomberg Gender Equality Index (2020) and Human Rights Campaign:100% LGBTQ equality (2020)).

Susan has been a vital asset to Illumina, navigating the organization through significant scaling and growth. Under her technology leadership Illumina has launched eight years of industry leading sequencing platforms and achieved the most innovative and expansive product portfolio in the company's history. These include the NovaSeq™ 6000, a scalable sequencing architecture expected one day to enable a $100 genome; this platform re-defines high throughput sequencing with unrivaled throughput, ease of use, low per sample costs, and increased flexibility. Read more.


David Whelan ('02)
CEO, BioscienceLA.

David J. Whelan serves as Chief Executive Officer of BioscienceLA. Having spent 20 years in Los Angeles, he is passionate about leading the growth of a vibrant ecosystem that will create new opportunities for all stakeholders. Dave is a seasoned strategy, business development, and general management executive, building businesses and inspiring entrepreneurs at the intersection of technology, health, and wellness.

His experience spans genomics, wearables, digital health, consumer health services, wellness and nutrition, enterprise health services, and healthcare providers, among other areas. He was an integral part of the creation of New York Genome Center, where he served as Senior Vice President, Business Development & Chief Strategy Office. Recent engagements include incubating a digital health and media start-up, steering a multi-year strategic and financial plan for a leading synthetic biology organization, launching a cancer diagnostic spinoff from a renowned hospital, and developing a market assessment and strategic plan for an innovative integrative healthcare research institute. Read more.


Presented By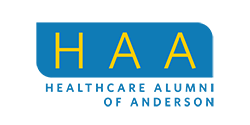 Worldwide Welcome Weeks
Worldwide Welcome Weeks (WWW) is an annual event series hosted by the UCLA Anderson Alumni Network every fall to welcome the newest class of alumni to their local alumni chapter and affinity group. Supporting lifelong learning and networking, this fall's WWW events will be virtual, offering Anderson alumni the opportunity to access and connect with business leaders, faculty and alumni from across the world.