More than ever, this past year has illustrated how essential strong and effective leadership are to the survival and long-term success of any company. This Worldwide Welcome Weeks event will bring together Anderson alumni CEOs from the industries of health & fitness, consumer products, and technology to discuss how they are adapting to current business and workforce challenges, while preparing for the new realities and opportunities facing their industry and all organizations.

Featured speakers:

• Tony Ueber ('94), CEO, 24 Hour Fitness
• Ken Vargha ('91), CEO, Perricone MD
• Yvonne Wassenaar ('96), CEO, Puppet
• Moderator: John Ullmen ('02), Lecturer of Management and Organizations, UCLA Anderson
Webinar participants can submit questions for the panelists during the live event.


Tony Ueber ('94)
CEO, 24 Hour Fitness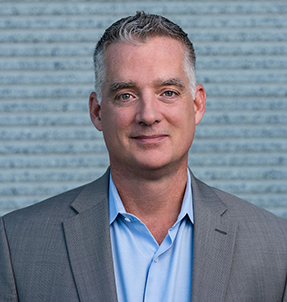 Tony Ueber serves as CEO of fitness industry leader 24 Hour Fitness, where he oversees a workforce of employees dedicated to transforming lives through fitness. 24 Hour Fitness is comprised of a network of approximately 300 health clubs nationwide serving nearly 3.5 million members. A talented team of fitness professionals deliver a personalized approach to fitness for each member that includes a dynamic combination of in club programs, innovative digital tools and experiential events. With these resources, each member is supported and empowered to achieve their fitness goals whether they are inside or outside of the club environment.

Tony's career spans nearly 30 years with accomplishments across diverse industries in consumer products, retail and healthcare services for organizations including McKinsey & Company, Office Depot, and Proctor & Gamble. Most recently, Tony served as President and CEO of Results Physiotherapy where he led its' transformation and rapid growth. During his four-year tenure, he guided the company to double the number of locations while opening seven new markets, simultaneously evolving the operations and establishing the infrastructure to enable the business to sustain its growth. Read more.
Ken Vargha ('91)
CEO, Perricone MD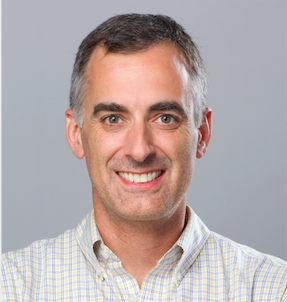 Ken Vargha joined privately held Perricone MD in December 2017 as Chief Customer Officer, earned promotion to President in October 2018, and CEO in March 2019. He oversees a leadership team of six and a total company of 100, with global retail sales in excess of $165m. Prior to joining Perricone MD, Ken has been part of successful exits at Renew Life (Clorox), Alacer Corp. (Pfizer), and Zila Nutraceuticals (Nature's Bounty). Ken was also integral in the building of the Invisalign brand as Align Technology's first VP Marketing and played a pivotal role in the company's successful IPO. Additionally, Ken has had his own consultancy firm and a successful career at Pharmacia & Upjohn, Maybelline Cosmetics, and Procter & Gamble. Ken holds a B.A. in economics from Brigham Young University and an MBA from UCLA Anderson.

Ken has been married 34 years and is the father of six children. He currently serves on the board of Thomas House Family Shelter serving homeless and at-risk families with children in Orange County.

Yvonne Wassenaar ('96)
CEO, Puppet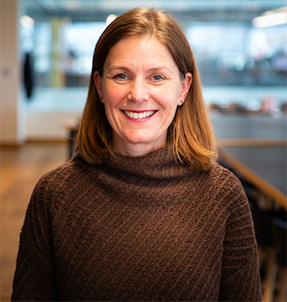 Yvonne Wassenaar is currently the CEO at Puppet, a trusted enterprise provider of IT automation software, and is a seasoned C-level executive with broad experience scaling, diversifying, and transforming businesses throughout the Americas, Europe, and Asia. She has led numerous company transformations focused on unleashing new areas of organic and inorganic growth. Yvonne is a sought after thought leader in IoT, machine learning/AI, and business digitization. Her experience spans F1000 companies and start-ups in marketplaces, consumer products, utilities, retail, professional services and technology with deep expertise in software/cloud and enterprise go-to-market acceleration. Yvonne thrives working with other talented leaders who share her commitment to delivering impact. With many people concerned with how modern technology will be used, Yvonne is championing its use to drive a safer, more efficient & innovative planet. Yvonne currently serves on the board of Anaplan, Forrester [FORR] and Harvey Mudd College, and is an advisor to Snyk. Previously Yvonne served as a board director for Airware (exit to Delair in 2018), MuleSoft [MULE] (exit to Salesforce in 2018), Bitium (exit to Google in 2017), and the Athena Alliance. Read more.
Professor John Ullmen ('02)
Lecturer of Management and Organizations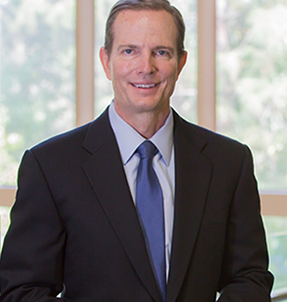 John Ullmen, Ph.D., is a Continuing Lecturer at the UCLA Anderson School of Management. He has taught for 15 years across the MBA, FEMBA, EMBA and Executive Education programs.

He received the Teaching Excellence Award from the Executive MBAs, which recognizes "the faculty member who has had the most positive impact on you, contributing to your knowledge, business acumen and world view."

Several global executive search firms, along with private equity firms and other organizations ask him to coach senior leaders in their current roles or as they transition into next-level roles.

Over the past two decades, he has conducted hundreds of in-depth executive coaching engagements with leaders across a wide range of Fortune 500 firms and industry leaders in technology, media, entertainment, consumer products, healthcare, biotech, finance, banking, real estate, professional services, construction, defense and government. Read more.
Worldwide Welcome Weeks
Worldwide Welcome Weeks (WWW) is an annual event series hosted by the UCLA Anderson Alumni Network every fall to welcome the newest class of alumni to their local alumni chapter and affinity group. Supporting lifelong learning and networking, this fall's WWW events will be virtual, offering Anderson alumni the opportunity to access and connect with business leaders, faculty and alumni from across the world.