Join UCLA Anderson's Los Angeles Alumni Chapter for an exclusive behind the scenes event at online apparel company DSTLD's West Hollywood outpost. Corey Epstein '11 (Co-CEO, Co-Founder, and Creative Director) and Kevin Morris '11 (COO and CFO) will discuss DSTLD'S direct to consumer business model and share how this modern fashion company is taking advantage of trendsetting fundraising under Regulation A. Food and drink will be provided.
Launched in 2014, DSTLD (pronounced "distilled") is an LA-based, online apparel company. At DSTLD, we're focused on designing modern staples, like the perfect jeans, tops, outerwear, and accessories, in a fundamental color palette – black, white, and denim. All of our products are manufactured in the most sought after factories and whenever possible, we employ sustainable materials, natural dyes, and eco-friendly practices. By cutting out Department Stores and Boutiques, we provide premium denim and luxury essentials at 60-80% off retail prices via a streamlined e-commerce experience.
Complimentary admission for Class of 2016 graduates with discount code: 2016GRAD
About Worldwide Welcome Weeks
Worldwide Welcome Weeks is an annual event series presented by UCLA Anderson's Office of Alumni Relations, alumni chapters and affinity groups to welcome the newest class of alumni to the Alumni Network. WWW events provide a unique platform for alumni to connect with their local network and gain access to valuable lifelong learning opportunities. From going behind the scenes at an organization to engaging in a discussion with business leaders to participating in exclusive experiences—there is something for everyone.
About Corey Epstein ('11)
Co-CEO, co-founder, and Creative Director, DSTLD
Corey Epstein is currently the Co-CEO, Creative Director, and co-Founder of DSTLD. He has served in that position for three years, from August 2012 to the present date. Prior to founding the company he was a Senior Consultant with Deloitte Consulting from August 2011 to October 2012, and led technology transformation initiatives at clients in the Pharmaceuticals, Chemical Distribution, and Video Games industries, primarily focused around Talent Strategy and Analytics, Global Training Programs, and Change Management programs. Prior to getting his MBA from UCLA in 2009-2011, Corey led a marketing and web consulting business, serving 100s of clients across all industries, implementing branding, design, development, and strategy projects. He also holds a BBA from Loyola Marymount University with a focus in Business Law where he was the program scholar.
About Kevin Morris ('11)
COO and CFO, DSTLD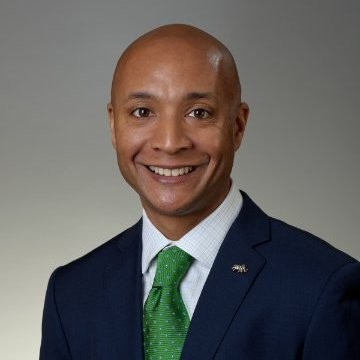 Kevin is currently the COO and CFO of DSTLD, and manages the company's finances, operations, and performance marketing. He was formerly (from June 2014 to November 2015) a consultant to the company and became an employee in December 2015. Kevin is originally from Huntington Beach, California and received his bachelors in Applied Mathematics and Computer Science from the University of California, Berkeley. Upon graduation, he worked at Deloitte Consulting where he specialized in technical integrations and strategy. After attending the UCLA Anderson Graduate School of Management where he received his MBA, he worked for American Airlines as the head of pricing strategy for ancillary products and for the airline's Asia-Pacific network. With a strong desire to work in the apparel industry, Kevin worked as the Vice-President of Sales for an Adidas licensee from February 2013 to June 2014, overseeing the global sales and marketing strategy for multiple Adidas sports categories.
About DSTLD