WWW | Making Sense of Today's Real Estate Market
Tuesday, October 19, 2021
5:00 pm - 6:00 pm
Webinar - PT


Join the UCLA Anderson Alumni Network for an evening with Professor Eric Sussman to gain insights on how to make sense of today's dynamic, real estate market and what's next. Natalie Greenberg ('10), COO of MJW Investments and President of UCLA Real Estate Alumni Group " REAG", will join Eric in conversation following his presentation. In this special Worldwide Welcome Weeks session, connect with these industry experts to discuss and ask questions.
Attendees will also be invited to a special Zoom "After Chat" following the conversation at 6:00pm. Bring your favorite beverage!
Eric Sussman
Adjunct Professor of Accounting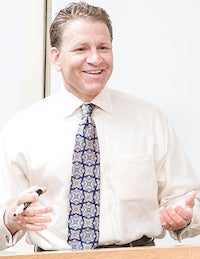 Accepting an offer to teach as a means of earning some additional income may have been one of Eric Sussman's more auspicious decisions. Currently an Adjunct Professor in accounting and real estate at UCLA Anderson, Sussman first taught a certified public accountant exam review course after graduating from Stanford's Graduate School of Business and accepting a position with a small real estate investment firm. It was a role he thoroughly enjoyed. So, when he was first offered a lecturer's position at Anderson by his mentor and former teacher, David Ravetch, he jumped at the opportunity.

Since 1995, he has been teaching courses in the areas of cost/managerial accounting, financial accounting, financial statement analysis, equity valuation, corporate financial reporting and real estate investment and finance to undergraduate, graduate and Executive Education students. In addition, he has advised numerous MBA and Fully Employed MBA field study teams and led student travel groups to Brazil, China, Dubai, Saudi Arabia and Abu Dhabi. He has also served as a guest lecturer at UC Berkeley, George Washington University and the Helsinki School of Economics, and created a series on accounting and finance for the Great Courses (the Teaching Company). Read more.
Natalie Greenberg ('10)
COO, MJW Investments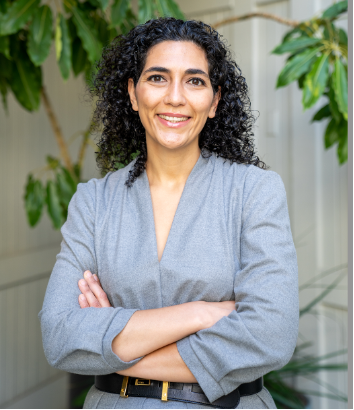 As Chief Operating Officer, Natalie plays a direct role in formulating and executing the company's strategy, and oversees its Acquisitions, Asset Management, Marketing, Investor Relations, Human Resources and Capital Markets activities.

Prior to joining MJW Investments, Natalie served as Senior Vice President at Entrada Partners, where she was responsible for all acquisitions, financings and dispositions. During her four-year tenure, Entrada's portfolio size nearly tripled.

Before Entrada, Natalie was a Director in the acquisitions team at Rexford Industrial Realty (NYSE: REXR), where she completed fifteen acquisitions and was responsible for all asset dispositions. She also held the position of Senior Asset Manager at Colony Capital and worked in Wells Fargo's REO Group; in each of these roles she managed nationwide portfolios comprised of 100+ commercial real estate owned (REO) assets and nonperforming loans across all property types. Natalie also served as Assistant Vice President in the finance group at Lowe Enterprises, closing over $800 million in loan transactions. She began her career in UBS Investment Bank's Real Estate, Lodging & Leisure Group, focusing on M&A transactions and private equity placements. Read more.
Worldwide Welcome Weeks
Worldwide Welcome Weeks is an annual event series hosted every fall by the UCLA Anderson Alumni Network. This year, we welcome the Classes of 2020 & 2021 to their local alumni chapter, affinity and/or industry group. Supporting lifelong learning and networking, this fall's WWW events will be a mix of virtual and in-person events, offering Anderson alumni opportunities to access and connect with business leaders, faculty, and alumni locally and globally.