Telehealth 3.0: What's in store for the future of telehealth?
Friday, July 23, 2021
12:00 pm - 1:00 pm
Pacific Time

Register Now
Spaces Available: 121 -
---
---
The Healthcare Alumni of Anderson invites you to a conversation with David Woroboff and Sara Vaezy moderated by Di Jiang (FEMBA '18)
David Woroboff

Chief Executive Officer, 24/7 Call-A-Doc

Sara Vaezy

Chief of Digital and Growth Strategy at Providence

Di Jiang (FEMBA '18)

Director of Integrated Project Management (IPM)
---
Telehealth 1.0 occurred before COVID. We are currently experiencing version 2.0 -- it's adolescence. But it will change dramatically by 2030, entering the third version. What will that version look like?
In this HAA-sponsored panel event, we'll ask:
What is the future of telehealth from a healthcare utilization perspective?

What has the pandemic taught us about the use of telehealth?

What metrics are being used to measure the success of telehealth? How will those metrics change?

Who will be the critical partners for the success of telehealth?

What will be the central challenges of Telehealth 3.0? Reimbursement? Equitable access? Scalability?
---
David Woroboff, CEO at 24/7 Call-A-Doc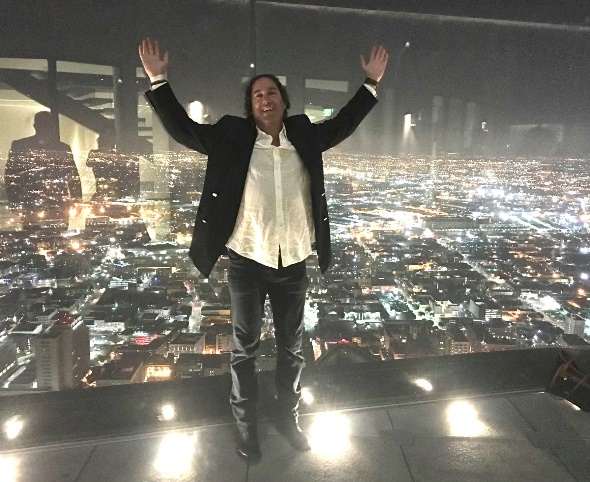 Since 1986, David Woroboff has improved America's health and safety through leading-edge technology. Known for his impeccable integrity, he is so trusted by the U.S. Department of Defense that he was a technology advisor to The White House and has held a "Special Top Secret" clearance for more than 30 years. He is a high growth executive that is able to create large profits and manage large groups of exceptional individuals. High-energy, enthusiastic individual with excellent interpersonal and relationship management skills and proven results motivating teams to exemplary performance, generating multi-million dollar savings and business growth utilizing non-traditional methodologies.
As an early innovator, Woroboff served as the Director of Strategy for Boeing, Northrop Gumman and Hughes Electronics, where he was part of a few-person team that created DirecTV and commercialized technologies at AT&T Bell Labs, garnering $300 million in revenues. He was also the VP & General Manager for the innovative software company Attivio and a VP of Pitney Bowes Software.
Woroboff is founder and CEO of 24/7 Call-A-Doc and Wilshire Ventures LLC. Highly credentialed, he holds a bachelor's degree in business administration from State University of New York Albany, a master's degree in computer engineering from University of Southern California, Executive business certification from UCLA Anderson and a marketing degree from University of Chicago's Booth Business School. He also is a certified Six Sigma Black Belt in operational excellence. He advises on numerous boards and loves organizations that help young people reach their goals.
Sara Vaezy, Chief of Digital and Growth Strategy at Providence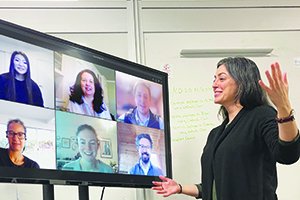 Sara Vaezy is the Chief Digital Strategy & Business Development Officer for Providence leading digital strategy and roadmap, digital partnerships and business development, commercialization, technology evaluation and pilots and digital thought leadership as a part of the Providence Digital Innovation Group.
Prior to Providence, Sara was at The Chartis Group, a health care management consulting firm, where she advised clients on enterprise strategic planning, payer-provider partnership, and the development of population health companies.
Sara is a sought-after keynote speaker and panelist making appearaces at World Health Care Congress, HLTH, HIMSS, Health 2.0, CHIME, ATA, AHA's Leadership Summit, Cleveland Clinic's Medical Innovation Summit and many other healthcare and technology innovation events. Sara has also been featured in digital healthcare publications, HIMMS, MedCity News, MobiHealth News, Forbes, FierceHealthcare, Geekwire, CIO, CCM, Modern Healthcare, and Becker's Hospital Review. She was recognized as one the 30 Leaders Under 40 Transforming Healthcare by Business Insider in August 2019, CHA's Rising Leader in 2019, and was named as one of Becker's Hospital Review's Women to Watch in Health IT and Rising Stars in HEalth IT, both in 2020.
She holds a BA in Physics and Philosophy form the University of California Berkeley, and an MHA and MPH in Healthcare Policy from the University of Washington's School of Public Health.
Di Jiang, Director at Integrated Project Management (FEMBA '18)
Moderator Di Jiang is an HAA Board Member and Director and LA head at Integrated Project Management (IPM). At IPM, Di is responsible for the growth of the Los Angeles office and leads consulting engagements on strategy and business operations with clients in the Life Sciences sector. Di has almost 15 years of experience working with organizations such as Pfizer, Eli Lilly, Amgen, Allergen, Abbott and Covidien. Di is passionate about the intersection of novel technologies and therapeutics, strategy/operations, and human factors. Di holds a BS in Biomedical Engineering and Economics, as well as a Masters in Biotechnology from Brown University.