Class of 2006 Alumni Reunion
Saturday, May 1, 2021
6:00 pm - 8:00 pm
Virtual -PDT

Register Now
Spaces Available: 432 -
---
---


For those who have registered, click this link to access the event: https://live.remo.co/e/ucla-anderson-2000s-reunions

The past year has been unprecedented in many ways.

During business school, you navigated distinct challenges and shared incredible experiences with your classmates. As UCLA Anderson alumni, those special bonds remain through personal and career milestones—and continue to offer connections that are unique to your class.

Celebrate your anniversary and lifelong friendships with a special Alumni Reunion. Come together for a fun and unforgettable evening to share laughs and create new memories.





Class Gift & Participation
Class Facebook Groups
Event Timeline
6:00 p.m.
Event Starts and Mingling
6:15 p.m.
Welcome
Dean Tony Bernardo


Class Celebration Activities
6:30 p.m.
A Talk with Professor Eric Sussman
6:45 p.m.
Class Video Presentation
7:00 p.m.
Open Mingling
8:00 p.m.
Event Concludes
Class Celebration Activity
As part of a special Class of 2006 speaker session, award-winning UCLA Anderson Professor Eric Sussman will talk about the pandemic and its impact on the real estate market in California and beyond. Discover who has benefitted during the pandemic and what the silver linings are. Then, join us for a class video presentation for a blast to the past!
Eric Sussman
Adjunct Professor of Accounting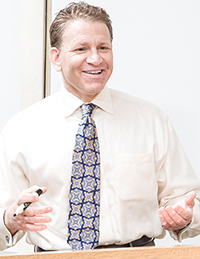 Accepting an offer to teach as a means of earning some additional income may have been one of Eric Sussman's more auspicious decisions. Currently an Adjunct Professor in accounting and real estate at UCLA Anderson, Sussman first taught a certified public accountant exam review course after graduating from Stanford's Graduate School of Business and accepting a position with a small real estate investment firm. It was a role he thoroughly enjoyed. So, when he was first offered a lecturer's position at Anderson by his mentor and former teacher, David Ravetch, he jumped at the opportunity.

Since 1995, he has been teaching courses in the areas of cost/managerial accounting, financial accounting, financial statement analysis, equity valuation, corporate financial reporting and real estate investment and finance to undergraduate, graduate and Executive Education students. Read more.
Open Mingling
Explore and freely move around the virtual event space during open mingling to find your friends and engage in real-time, interactive conversations—all from the comfort of your home!

• View real-time event attendee list •
• Connect via video chats for 1-on-1 or group conversations (up to 8 screen shares) •
• View LinkedIn profiles and book meetings during conversations •
• Expand your professional network with a virtual business card •

Event Platform
Remo is an innovative virtual platform that is redefining human interaction online. Remo provides individuals the ability to create memorable virtual events that rival in-person gatherings through free-flowing networking and highly interactive presentations and speaker panels.