Class of 2015 Alumni Reunion
Friday, April 30, 2021
6:00 pm - 8:00 pm
Virtual -PDT

Register Now
Spaces Available: 371 -
---
---


For those who have registered, click this link to access the event: https://live.remo.co/e/ucla-anderson-2010s-reunions

The past year has been unprecedented in many ways.

During business school, you navigated distinct challenges and shared incredible experiences with your classmates. As UCLA Anderson alumni, those special bonds remain through personal and career milestones—and continue to offer connections that are unique to your class.

Celebrate your anniversary and lifelong friendships with a special Alumni Reunion. Come together for a fun and unforgettable evening to share laughs and create new memories.




Class Gift & Participation
Class Facebook Groups
Event Timeline
6:00 p.m.
Event Starts and Mingling
6:15 p.m.
Welcome
Dean Tony Bernardo
6:30 p.m.
Class Celebration Activity
A Talk with Professor Eric Sussman
7:00 p.m.
Open Mingling
8:00 p.m.
Event Concludes
Class Celebration Activity
As part of a special Class of 2015 speaker session, award-winning UCLA Anderson Professor Eric Sussman will talk about the pandemic and its impact on the real estate market in California and beyond. Discover who has benefitted during the pandemic and what the silver linings are.
Eric Sussman
Adjunct Professor of Accounting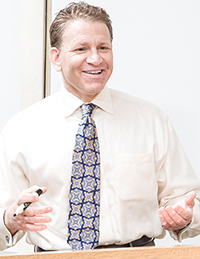 Accepting an offer to teach as a means of earning some additional income may have been one of Eric Sussman's more auspicious decisions. Currently an Adjunct Professor in accounting and real estate at UCLA Anderson, Sussman first taught a certified public accountant exam review course after graduating from Stanford's Graduate School of Business and accepting a position with a small real estate investment firm. It was a role he thoroughly enjoyed. So, when he was first offered a lecturer's position at Anderson by his mentor and former teacher, David Ravetch, he jumped at the opportunity.

Since 1995, he has been teaching courses in the areas of cost/managerial accounting, financial accounting, financial statement analysis, equity valuation, corporate financial reporting and real estate investment and finance to undergraduate, graduate and Executive Education students. Read more.
Open Mingling
Explore and freely move around the virtual event space during open mingling to find your friends and engage in real-time, interactive conversations—all from the comfort of your home!

• View real-time event attendee list •
• Connect via video chats for 1-on-1 or group conversations (up to 8 screen shares) •
• View LinkedIn profiles and book meetings during conversations •
• Expand your professional network with a virtual business card •

Event Platform
Remo is an innovative virtual platform that is redefining human interaction online. Remo provides individuals the ability to create memorable virtual events that rival in-person gatherings through free-flowing networking and highly interactive presentations and speaker panels.
Event Attendees
Class of 2015 Alumni Reunion
Friday, April 30, 2021 6:00 pm - 8:00 pm
Lily Abagyan
MBA 2015
AKQA
Strategy Director
Meredith Allen
MBA 2015
Adobe Inc.
Group Manager, Consumer Insights
Kristin Andreassen
MBA 2015
Medtronic, Inc.
Senior Marketing Manager
Caitlin Aoun
FEMBA 2015
The Walt Disney Company
Sr. Manager, HR Business Partner
Natalie Arbanian
MBA 2015
Danaher Corporation
Human Resources
Christopher Arokiaraj
EMBA 2015
Eightfold.AI
Sr. Director of Integrations
Brian Bainum
MBA 2015
Sunbridge Capital Managment
Director
Girish Bangalore
EMBA 2015
Adtech Tool Engineering Corp
Real Estate Professional
Larissa Benedek
FEMBA 2015
Microsoft
Sr Program Manager
Eyal Berdugo
MBA 2015
Google
Pricing Lead
James Biskey
FEMBA 2015
Amazon
Sr. TPM, Digital Goods, Gaming
Tracy Bjelland
MBA 2015
General Mills, Inc.
Marketing Manager
Buzz Black
MBA 2015
Morgan Stanley
Vice President - Tech Investment Banking
Reisa Bloch
MBA 2015
Welltower Inc.
Investments
Dan Brown
MBA 2015
Amazon
Senior Program Manager
Lance Cannon
MBA 2015
Hood River Capital Management
PM/Analyst
George Chan
MBA 2015
Nickelodeon
Sr. Director
Ryan Char
MBA 2015
Dimensional Fund Advisors Inc.
Senior Manager and Regional Director
Annette Cheyne
MBA 2015
Nordstrom, Inc.
Senior Manager, Chief of Staff
Bill Cockrum
Non-Alumni
UCLA Anderson
Professor
Carolyn Contois
GEMBA Asia Pacific 2015
Sony Pictures Entertainment Inc.
Director, Strategic Alliances
Suzy Crawford
MBA 2015
Google, Inc.
Principal Analytical Lead
Daniel Croymans
MBA 2015
UCLA Health
Medical Director, Quality
Deborah Dab
MBA 2015
Blue Shield of California
Director, Transformation
Eshwar Dandapani
FEMBA 2015
Delphix
Customer Success Manager
Hai Dao
MBA 2015
Sony Pictures Entertainment
Strategic Initiatives
Amir Darpi
MBA 2015
Wells Fargo
Vice President - Sr Portfolio Manager
Zubin Davar
MBA 2015
Google, Inc.
Head of Global Business Development
Luca De Micco
MBA 2015
Meggitt, Inc.
Manager
Neil Doshi
MBA 2015
Banyan Equities, LLC
Principal
Dan Driver
MBA 2015
Activision
Senior Product Manager
Joseph Duronio
FEMBA 2015
Coherent Insurance
Head of Commercial, Americas
Lauren Edelstein
MBA 2015


Sam Ellis
EMBA 2015
Amgen
Director, Corp Dev - Strategy
Zafer Evren
GEMBA Asia Pacific 2015
Seres Foods, Izmir, Turkey
CEO
Allison Faris
MBA 2015
Kite Pharma, Inc.

Dominic Fattore
FEMBA 2015
City National Bank
SVP, Commercial Banking
John Paul Fischer
MBA 2015
Santander Asset Management
Director Institutional Sales
Jacqueline Gantes
MBA 2015
Experian
Regional Sales Director
Edison Gao
MBA 2015
Optum
Senior Finance Manager
Alex Gaudiani
EMBA 2015
Medtronic
Marketing Director
Arturo Goldberg
MBA 2015
Estado Natural
owner
Leonard Gomella
MBA 2015
Unique Industries Inc.
Licensed Product Development Supervisor
Benjamin Gordon
EMBA 2015
Kennedy-Wilson Tech Ltd.
Director, Asset Management
Gregory Guarnay
MBA 2015
CENTRL
Director
Axel Guerra
FEMBA 2015
Kisco Senior Living

Kunal Gupta
MBA 2015
Deloitte Consulting
Manager
J.J. Haglund
MBA 2015
Adobe Systems Inc.
Sr. Product Marketing Manager
Brendan Hannah
FEMBA 2015
Neuroptika
Chief Business Officer
Kit Hansen
MBA 2015
Blue Shield of California
Principal Product Strategist
Chandrashekar Hariharan
EMBA 2015
Jitterbit
VP Marketing
Michael Hirshman
MBA 2015
Heidrick and Struggles Inc.
Principal
Becky Ho Erickson
MBA 2015
Amazon.com
Head of Strategic Accts, Public Sector
Kimberly Hoang
EMBA 2015
Kayne Anderson Rudnick Investment Mgmt
Director of Investment Operations
Gregory Holcomb
MBA 2015
Walt Disney Company
Strategy Associate
Steven Hong
FEMBA 2015
Google
GTM Lead, Sellside Ads
Anuj Jagannathan
GEMBA Asia Pacific 2015
Visa Inc.

Avinash Jagtap
MBA 2015
Deloitte Consulting
Manager
Bharat Jayakumar
FEMBA 2015
Ruckus Wireless
Product Management Director
Matthew Jennings
MBA 2015

Attorney
Beth Johnson
EMBA 2015
buzzback
Vice President, Marketing
Preethi Johnson
MBA 2015
Box

Katie Jones
MBA 2015
Facebook, Inc.
Film Partnerships
Dhagash Joshi
EMBA 2015
Marian Regional Medical Center
Physician
John Kapteyn
MBA 2015
Facebook
Content strategy and planning
Neil Kapur
MBA 2015
TTV Capital
Partner
Sujay Kar
EMBA 2015
Dollar Shave Club/ Unilever
VP strategic analytics
Daria Kiehne
MBA 2015
AT&T
Lead Financial Analyst
Jaime Kim
EMBA 2015
Alignment Healthcare
Senior Director, Finance
Jessica Knowles
MBA 2015
The Clorox Company
Associate Brand Director
Alena Kostenkova
MBA 2015
Sony Pictures Entertainment Inc.
Manager
Anisha Kumar
EMBA 2015
Archer Education, Inc.
SVP of Finance and Accounting
Janet Kung
EMBA 2015
Comperiti Group, Inc.
Managing Director
Gary Lai
FEMBA 2015
Microsoft
Sr. Program Manager, Microsoft Teams
Tracey Le
FEMBA 2015
Amazing Grass
Marketing Manager
Ya-Ting Leaf
MBA 2015
Google
Business Program Manager
Tracy Liang
EMBA 2015
The Walt Disney Company
Director, IT
Alex Lin
MBA 2015
Microsoft

Eric Liu
MBA 2015
ZipRecruiter
Director, Business Ops & Analytics
Tao Long
MBA 2015
Dassault Systemes
Partner Enablement Director
Gavin Lurie
MBA 2015
Endless Media
President & Co-Founder
Matthew Mather
EMBA 2015
Orvis & Orvis
Real Estate Agent
Brooke Matthias
MBA 2015
Constellation Brands
Director of Ops, Direct to Consumer
Jenna McConnell
MBA 2015
Allomer Capital Group

Shannon McKee
EMBA 2015
Yamaha Guitar Group
Product Marketing Manager
Daniel Mendelson
MBA 2015
ServiceTitan
Sr.Manager, Revenue Operations
Neal Mhaskar
MBA 2015
Zendesk
Senior Technical Marketing Manager
Eric Migicovsky
MBA 2015
Madison Realty Capital
Vice President
Atefeh Mirbagheri
GEMBA Asia Pacific 2015
Apple
Operation Program Manager
Shashwat Mishra
MBA 2015
Air Lease Corporation
Director
Mayra Munguia Herrera
MBA 2015
IHOP
Program Manager
Aimee Musil
MBA 2015
Deloitte Consulting
Manager
Bianca Nicolescu
MBA 2015
The Cronos Group
Senior Manager Corporate Strategy
Carlos Noriega
MBA 2015
Rosso Capital
Managing Partner
Karen Pak
EMBA 2015
CSUN
Exec. Director, Business Ops & Finance
Sanjiv Parikh
FEMBA 2015
Position Squared
VP of Client Growth
Heidi Pease
EMBA 2015
Los Angeles Block Chain Lab

Michael Peck
MBA 2015
Health-Ade, Inc.
Finance Manager
Alon Peled
MBA 2015
MRC Data
Senior Product Manager
Daniel Reiss
MBA 2015
ZS Associates
Manager
James Richardson
MBA 2015
The Trade Desk
Sr. Manager, TV Partnerships
Christine Russell
MBA 2015
HEAL in Me Foundation
CEO
Debika Seth
FEMBA 2015
Fair
Director of Risk
Thomas Shaw
MBA 2015
Highspeed Digital Co., Ltd.
Director
Robert Shen
MBA 2015
United Airlines Corporation
Global Account Manager
Chase Shi
MBA 2015
Jam City
Director of Product
Kevin Shin
EMBA 2015
Amazon Web Services (AWS)
WW Go-To-Market Strategy Finance Lead
Christine Sugimoto
MBA 2015
DocuSign, Inc.
Product Manager
Chi Szeto
EMBA 2015
Department of Veterans Affairs
Senior Field Consultant
Stephen Mien Wee Tan
GEMBA Asia Pacific 2015
UCLA
Director
Fark Tari
MBA 2015
Alpha Investing
CEO
Sandy Tesch Wilkins
MBA 2015
Humanity United
Director
Pavinee Thanasawat
MBA 2015
Abbott Laboratories
Medical Affairs Manager
Woraporn Thiranuchit
MBA 2015
Centara Hotels and Resorts
Investment Manager
Katrina Tsai
MBA 2015
Zoom
Senior Manager
Jessica Tsang
MBA 2015
UBS Financial Services Inc.
Director
Tony Tsao
FEMBA 2015
Dassault Systemes SolidWorks
Director of Strategic Planning
Mircea Vlaicu
FEMBA 2015
Roaming Hunger
Head of Marketing
Martin Wan
MBA 2015
Hologic
Associate Product Director
Miao Wang
MBA 2015
MicroVention Inc.
Sr. Product Manager
Connie Woo Driver
MBA 2015
Microsoft Corporation
Product Marketing Manager
William Yang
MBA 2015
Lyft Inc.
Senior Manager
Rachel Zheng
FEMBA 2015
Edwards Lifesciences
Senior Manager