Class of 1985 Alumni Reunion
Friday, April 30, 2021
4:00 pm - 6:00 pm
Virtual -PDT

Register Now
Spaces Available: 425 -
---
---


For those who have registered, click this link to access the event: https://live.remo.co/e/ucla-anderson-1980s-reunions

The past year has been unprecedented in many ways.

During business school, you navigated distinct challenges and shared incredible experiences with your classmates. As Graduate School of Management (now UCLA Anderson) alumni, those special bonds remain through personal and career milestones—and continue to offer connections that are unique to your class.

Celebrate your anniversary and lifelong friendships with a special Alumni Reunion. Come together for a fun and unforgettable evening to share laughs and create new memories.





Class Gift & Participation
Class Facebook Groups
Event Timeline
4:00 p.m.
Event Starts and Mingling
4:15 p.m.
Welcome
Dean Tony Bernardo


Class Celebration Activities
4:30 p.m.
"Group Portrait" Yearbook presented by David Gazek ('85)
4:45 p.m.
Angel Investing with Peter Cowen ('85)
5:00 p.m.
CicLAvia and Beyond with Aaron Paley ('85)
5:15 p.m.
Open Mingling
6:00 p.m.
Event Concludes
Class Celebration Activities
Class of 1985 Alumni Reunion will feature presentations from the past, present and the future!

Peter Cowen ('85) of Sutton Capital Partners will talk about tech-focused investment banking, highlighting stories and examples of deals in tech-enabled, outsourced services, SaaS, enterprise software, digital/media technology and healthcare services.

Aaron Paley ('85) will talk about CicLAvia, one of the nation's largest open streets events he co-founded. He will share how he used his MBA in Non-Profit Arts management to develop CARS (Community Arts Resources), a trail-blazing company focused on event programming and production as well as cultural and urban planning, community outreach, engagement, branding, and marketing.

David Gazek ('85) will present "Group Portrait", a slide and audio "yearbook" of the Class of 1985, shown that spring at Cabaret that asked the question "What do you want in life?" Re-live great memories at AGSM through the voices and images of who we were and what we aspired to be 36 years ago. Join us as we open this one of kind time capsule and see how we've changed and what still resonates today.

Plus, stick around to reconnect with a surprise guest (or two) from some of our favorite faculty from back in the day!
Open Mingling
Explore and freely move around the virtual event space during open mingling to find your friends and engage in real-time, interactive conversations—all from the comfort of your home!

• View real-time event attendee list •
• Connect via video chats for 1-on-1 or group conversations (up to 8 screen shares) •
• View LinkedIn profiles and book meetings during conversations •
• Expand your professional network with a virtual business card •

Event Platform
Remo is an innovative virtual platform that is redefining human interaction online. Remo provides individuals the ability to create memorable virtual events that rival in-person gatherings through free-flowing networking and highly interactive presentations and speaker panels.
Peter Cowen ('85)
Managing Director, Sutton Capital Partners, Inc.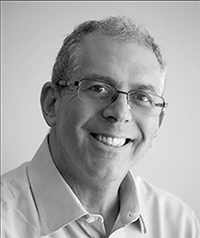 Peter has been a technology investment banker for over 25 years. He has advised dozens of entrepreneurs in selling their businesses, raising capital and strategic planning on deals totaling over $1B. He has also been on the board of directors of over a dozen venture and private equity-backed businesses with a focus on SaaS, FinTech and the infrastructure around these industries.

Before his investment banking career, Peter co-founded three companies: Data Voice Solutions (computer networks) Biometric ID Inc (security) and TransDecisions (logistics optimization)— that were sold to strategic buyers, including two public companies. Prior to that, he worked in marketing at Hewlett Packard and Unilever, and with the Israel Export Institute to help market Israeli technology to the U.S.

Peter has made 100+ angel investments in early stage companies and seed venture capital funds including Postmates (sold to Uber), Cognition (sold to Nuance NSDQ: NUAN), MindBody Inc (sold to Vista Equity), Style Haul (sold to Bertelsmann), Provention Bio (NDSQ: PRVB), Docupace (sold to FTV) and Pulse Biosciences (NSDQ: PLSE). He also was a founding member of Tech Coast Angels (TCA), Los Angeles, part of the largest angel investment group in the country.

Peter is Senior Faculty Advisor at UCLA Anderson School of Management where he has been teaching since 2008. He cofounded the annual RECURRING REVENUE CONFERENCE IN 2015, which is one of the largest tech conferences in Southern California.

Peter has a BA in Psychology from the University of Pennsylvania and an MBA from the UCLA Anderson School of Management. He holds his Series 7, 79 and 63 licenses.
Aaron Paley ('85)
President, Community Arts Resources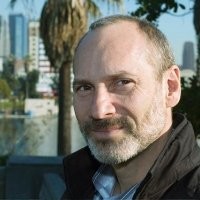 Aaron Paley is President and Co-founder of Community Arts Resources (CARS) a trail-blazing company that creates ephemeral participatory events as well as long-term placemaking in diverse communities. He and his business partner, Katie Bergin, created CARS in 1989 and it has become the preeminent festival producer for Los Angeles, having created opening activities for the Getty Center, the Skirball Cultural Center, the Wallis Annenberg Center for the Performing Arts, and the Japanese American National Museum. Other notable festivals include Celebrate LA, the celebration of the LA Phil's centennial, the Getty Family Festivals, the Santa Monica Festival, 1999 Sacred Music Festival, and many others. He also directed seminal Los Angeles festivals including the creation of the 1987 Fringe Festival (first in the United States), the 1990 Open Festival, a part of the Los Angeles Festival, and the 1988 Festival of Masks. Since its onset, Paley and Bergin have developed their company beyond event programming and production to include cultural and urban planning, community outreach, engagement, branding, and marketing. Paley and CARS launched the public performance series at California Plaza which led to the founding of Grand Performances 30 years ago and wrote the seminal plan for programming and governance that led to the redevelopment of Grand Park in downtown Los Angeles. They developed governing and programming plans for public spaces around the country including Pershing Square in Los Angeles, Blaisdell Center in Honolulu, and the Lynn Wyatt Square for the Performing Arts in Houston. The company has consistently been on the cutting edge for planning and the activation of public space through content-driven programming, ephemeral interventions, and new models for design. Read more.