WWW l Sustainability and ESG: The Action Behind the Words
Thursday, October 13, 2022
5:30 pm - 8:30 pm
Tiato Kitchen and Garden (
map
)
2700 Colorado, Santa Monica, CA, 90404, United States
Register Now
Spaces Available: 3 -
---
---


"ESG" has become a popular buzzword - but do companies know how to effectively measure and report on their Environmental, Social and Governance performance?
With rising income inequality, a rapidly changing climate, and global challenges like the COVID-19 pandemic, the stakes have never been higher. Businesses are increasingly vowing to become more sustainable and contribute in new ways to advancing society. However, the path to achieving these goals is not always clear.


Join Anderson alumni for a Worldwide Welcome Weeks event featuring Professor Magali Delmas, Faculty Director at the Center for Impact at Anderson, and Tegan Keele ('12), lead of KPMG's climate data and technology practice, to discuss key findings from the recently released State of Corporate Sustainability Disclosure report—the foundational research of Anderson's Open for Good project. Keele will provide a unique perspective on how KPMG and businesses can approach sustainability progress and disclosure to usher in the next era of business.
Learn about the changing corporate sustainability landscape—including the potential effects of the proposed SEC climate disclosure requirements and challenges on the horizon as firms work to change and adapt their practices—and where we see important areas for innovation and change.
The program will be followed by an audience Q&A and a reception featuring drinks, light hors d'oeuvres, and a chance to network with fellow alumni. The event will be held outdoors.
Class of 2022 Anderson alumni: Use code "WWW22Grad" to receive complimentary admission to this event (or one Worldwide Welcome Weeks event).


Schedule

5:30 p.m. Check-in + Networking
6:00 p.m. Program
7:00 p.m. Reception
Professor Magali Delmas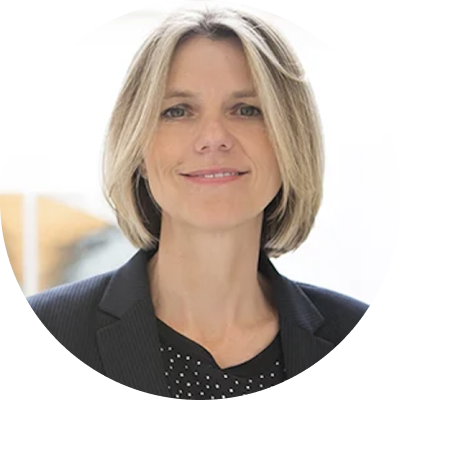 Magali Delmas is a professor of management at the UCLA Anderson School of Management and the UCLA Institute of the Environment & Sustainability. In 2020, she was appointed faculty director of Center for Impact at Anderson. Her research interests lie primarily in the areas of business strategy, corporate sustainability and socially responsible investing. "Standing at the crossroads of policy, economics and management," she says, "I seek to understand the effectiveness of information strategies to promote conservation behavior."
Delmas has written more than 90 articles, book chapters and case studies on business and sustainability. She works on developing effective information strategies to promote conservation and the development of green markets. "Dark green consumers represent as small a segment of the population as do 'brown' consumers," she says. "Research tells us that consumers buy green products when they benefit not just the environment, but the consumer." Most of us fall somewhere in the middle, and Delmas calls that segment the "convenient environmentalists." Read more.
Tegan Keele ('12)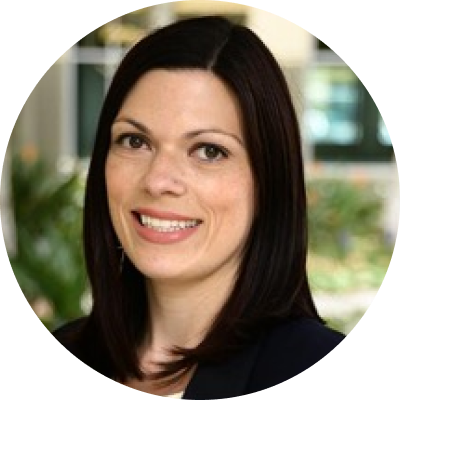 Tegan leads the Climate Data & Technology practice within KPMG IMPACT (ESG services). In this role, Tegan focuses on helping clients implement and improve their climate data management, calculation, and reporting process through engagements that cover the spectrum of climate reporting: data & calculation assessments, methodology definitions, technology implementations and advanced climate analytics. She works closely with other KPMG IMPACT Advisory, Tax, and Audit teams to help clients across industries navigate their climate and ESG journeys and meet their sustainability and decarbonization goals with confidence based on a foundation of reliable data and insights.
Partners


The Center for Impact has a mission to inspire individuals and organizations to create a more equitable, just and sustainable world. Its project, Open for Good, is focused on increasing transparency among the top US firms and creating open access to company sustainability data.





Worldwide Welcome Weeks

Worldwide Welcome Weeks is an annual event series hosted every fall by the UCLA Anderson Alumni Network. This year, we welcome the Class of 2022 to their local alumni chapter, affinity and/or industry group. Supporting lifelong learning and networking, this fall's WWW events will be a mix of virtual and in-person events, offering Anderson alumni opportunities to access and connect with business leaders, faculty, and alumni locally and globally.
COVID-19 Event Policy

Wearing a mask is no longer required for UCLA events, but is highly recommended. If you are experiencing COVID-19 symptoms or have tested positive within 10 days of the event, please stay home and contact us for a refund.