Anderson Women Book Club #12 - Anxious People
Wednesday, July 27, 2022
6:30 pm - 8:00 pm
Virtual - Pacific Time

UPDATED TO JULY 27, 2022
Anderson Women Book Club #12 - Anxious People by Fredrik Backman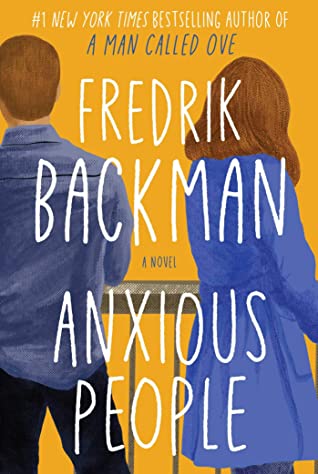 Viewing an apartment normally doesn't turn into a life-or-death situation, but this particular open house becomes just that when a failed bank robber bursts in and takes everyone in the apartment hostage. As the pressure mounts, the eight strangers begin slowly opening up to one another and reveal long-hidden truths.
As police surround the premises and television channels broadcast the hostage situation live, the tension mounts and even deeper secrets are slowly revealed. Before long, the robber must decide which is the more terrifying prospect: going out to face the police, or staying in the apartment with this group of impossible people.
Rich with Fredrik Backman's "pitch-perfect dialogue and an unparalleled understanding of human nature" (Shelf Awareness), Anxious People's whimsical plot serves up unforgettable insights into the human condition and a gentle reminder to be compassionate to all the anxious people we encounter every day. Register Now
Register to join us for additional events!
Upcoming Book Clubs
RSVP now to save your spot - space is limited to allow for enriching discourse