Open Conversation with an Anderson Alum Living and Working in China for 16 Years
Thursday, August 19, 2021
6:00 pm - 7:00 pm
Virtual

Register Now
Spaces Available: 57 -
---
---
Curious about China, and how an American might live and work in Shanghai? And why he might find it so attractive, that he would want to spend the rest of his life there?
Talk to one of our own, Scott Pollack '95, and founding president of our Shanghai chapter, who has done just that for 16 years. And please email him questions beforehand to scott@roguescott.com. (His LinkedIn profile is at https://www.linkedin.com/in/scottpollack/.)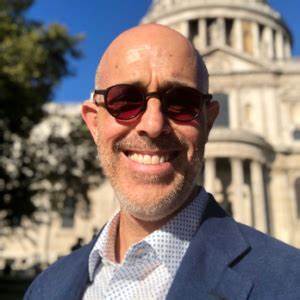 With over 25 years of strategy, business development, sales, marketing, product and
consulting experience primarily in the Internet, digital media and technology space, Scott has
been successful developing and growing businesses in the United States and Asia (including
Mainland China, Hong Kong, Japan, Korea and Singapore). Doing business in Asia since
1999 and living in China since 2005, his experience includes senior executive roles in public
companies, start-ups, and global consultancies.
Scott made a purpose-driven career shift in 2017 to become a certified scale-up business
coach, delivering MEANINGFUL IMPACT helping entrepreneurial CEOs (and their leadership
teams) who are passionate about growth to successfully scale their businesses with ease,
speed and confidence. He also serves on multiple advisory boards; is a founding board
member of Kehilat Shanghai (a dynamic community of Jews from around the globe living in
Shanghai); and is an Adjunct Partner (Entrepreneur in Residence + CEO Mentor) at SOSV –
Chinaccelerator and Mobile Only Accelerator (MOX).
In his last operational executive role as Executive Vice President and China Managing Director
for Thoughtful Media Group, Scott successfully launched China's first and largest multichannel
network (MCN) of online video creators, which helped a roster of blue-chip brand
clients to reach and influence consumer audiences. Earlier, as Partner in charge of Gallup
Consulting's Shanghai office, as Director of McKinsey's Insights China, and as Senior Strategy
Director, China for WPP's Wunderman, he led organizations that helped Fortune 500 clients
make key strategic decisions for their China businesses based on specific market and
consumer intelligence.
Scott holds a BA in Economics from the University of California at Berkeley and he received
both an MBA in finance and a JD from UCLA. He is fully conversational in Mandarin Chinese,
and lives in Shanghai with his wife (who is a local entrepreneur building a children's fashion
brand) and young daughter. Beyond business, Scott likes to take both his girls on plenty of
dates; he participates in marathons and triathlons as well as liking to get out on the tennis
court and golf course; and he serves as an amateur wine master in his local Beefsteak &
Burgundy club.