MBA alumni (and all job searchers) often hear about the "Hidden Job Market," but what exactly does that term mean? Does it really exist—and if so—what's the best way to access roles that aren't posted?

Internationally known career expert and speaker Dr. Don Asher will discuss:
How to find jobs before they are announced (i.e. hidden job market)
What you have to prove to employers to get hired in this pandemic
What different skills are rewarded if you are working remotely?
How to design your own smart, MBA-style onboarding (i.e. the tipping point to management hiring)
An interactive Q&A session will follow the presentation.
About Dr. Don Asher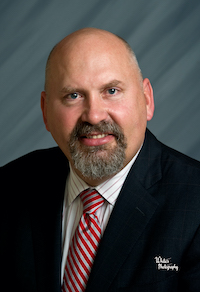 Dr. Donald Asher is an internationally recognized author and speaker on the topics of careers and higher education. In America he is well known as "America's Job Search Guru." Asher assists C-level executives with career transitions, and works with MBA and graduate programs nationwide.

He recently served as the content architect for Elites Optimization Services (EOS), providing career development to Olympic athletes. His career books include the ground-breaking Cracking the Hidden Job Market. He has also written The Overnight Resume, How to Get Any Job, Who Gets Promoted (named career management book of the year; when you register your accepted job offer at Columbia Business School they hand you this book), and Asher's Bible of Executive Resumes (the largest compendium of executive resumes ever published). He is the author of twelve books in all, available in English, French, German, Italian, Japanese, Chinese, Korean, Arabic, and Portuguese. Asher was named a "Career Mastermind" by the award-winning web portal QuintCareers. He was named the first-ever Career Guru-in-Residence at Tulane University. He has been an education columnist for MSN (consistently one of the top sites on the Internet), a contributing writer for the Wall Street Journal's CareerJournal.com and CollegeJournal.com, college.monster.com, monster.com, careerbuilder.com, wetfeet.com, jobstar.org, Dow Jones' Managing Your Career Magazine and National Business Employment Weekly, The San Francisco Chronicle, and the NACE Journal. He has been quoted in the Wall Street Journal, Investor's Business Daily, New York Times, USAToday, Boston Globe, The Globe and Mail (Canada),The Guardian (UK), salary.com, US News & World Report, Forbes, Fortune, Money Magazine, Men's Health, and many, many other publications.

Asher earned the PhD in human development from Fielding Graduate University in Santa Barbara (focusing on retirement for ambitious, career-focused people), and holds the master's in human and organization systems from Fielding, the master of human resources and organization development from the University of San Francisco, and the bachelor of arts in philosophy-religion from Reed College. He is a featured speaker over 150 times per year, including recent lecture tours in Canada, Mexico, India, China, South Korea, Morocco, Ireland, and Germany, where he spoke about international career trends and the borderless career. Asher lives in Northern Nevada.