With the onset of COVID-19 and the emergence of the new business reality, company founders and corporate leaders are experiencing significant disruption of their strategic plans and operations, while trying to fulfill commitments to their employees and communities. Many executives recognize that a strong corporate culture can help to navigate the current crisis while positioning their companies for future success. However, even cultures that are strategically aligned need to be adaptive to allow companies to change, innovate and respond to new opportunities. An adaptive culture is among a company's most powerful tools for creating a competitive advantage.

Join the Centers@Anderson, HARRT at UCLA and UCLA Anderson Professor Corinne Bendersky in a moderated conversation with Morley Builders' president Charles Muttillo and Megan Sutton, Morley's vice president of human resources. Morley Builders was founded on the values of integrity, honesty, respect for others and ethical behavior. It has grown over nearly 75 years to become a prominent Southern California builder, with several iconic buildings in Los Angeles, including many at UCLA. The panel will discuss how Morley has experienced significant growth while adapting its culture under Muttillo's leadership, and how today, as an award-winning 100% employee-owned company, they enjoy a reputation as a "best place to work" in Los Angeles. They will also share how their strong company culture has contributed to their customer satisfaction, employee engagement and response to the pandemic crisis. UCLA AndersonDean Tony Bernardo will provide opening remarks.
About the Series
In a global environment of greater opportunities and challenges, with greater demands on leaders, businesses and society, new leadership paradigms must be assessed and acted on to ensure future success. This series will address leadership imperatives for today and learnings for tomorrow.
Charles Muttillo
President, Morley Builders
Having begun his career at Morley over 33 years ago, Charlie Muttillo now serves as President. Today, his sights are set on a Morley future ripe with innovation and sustainable growth. But despite the promise of tomorrow, it remains paramount to Charlie that the company never waivers from its founding principles. He credits Morley's founders and their core beliefs for making Morley the construction company to which California businesses, developers and public institutions can turn for buildings of enduring value and for builders of enduring integrity. Of course, he's proud of Morley's projects, but according to Charlie, it's the caring, commitment and charisma of the company's employee owners and tradesmen that have made it all possible. He sees the coming years as being marked by new business relationships, new technical accomplishments, even more noteworthy projects, more robust communications and enduring financial success. Charlie lectures at UCLA Extension's Construction Management Program and serves as Vice Chair for Santa Monica's Building & Safety Commission. He serves as a board member for Affordable Living for the Aging and formerly was President of USC's Architectural Guild and the Downtown Breakfast Club.
Megan Sutton
Vice President of Human Resources, Morley Builders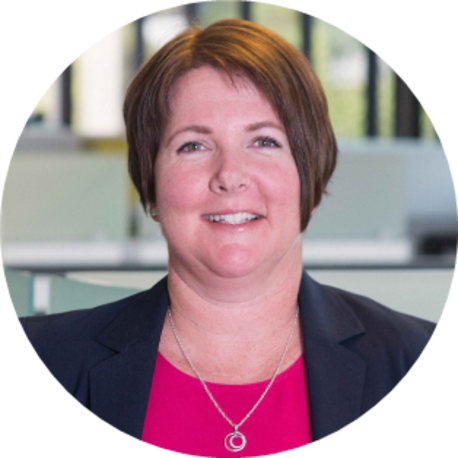 With drive and ingenuity to spare, Megan Sutton leads a human resources team at Morley that transcends your typical, transactional HR function. Viewing the HR practice as one that really must be everyone's job, she partners with others throughout the organization to ensure Morley's human potential is mined and that it remains aligned with business objectives and the values the employee-owners hold dear. This spirited leader defies oversimplified notions of human resources; she is committed to an integrated approach to building excellence at Morley, with a strong focus on communications, creativity, strategic thinking and measured risk-taking. She has seen the organization come to appreciate and further rely upon her team not just for day-to-day support, but for building a stronger organization overall and one that is better prepared to usher in the construction and corporate innovations of tomorrow. Megan credits the company's culture and its employee-owners for making Morley a place where people come not only to build impressive projects, but to build more dynamic, more collaborative, more service oriented versions of themselves.
A Partnership Among
Center for Global Management • Center for Management
of Enterprise in Media, Entertainment & Sports
Easton Technology Management Center • Fink Center for
Finance • Impact@Anderson
Morrison Center for Marketing and Data Analytics
UCLA Anderson Forecast • Price Center for Entrepreneurship & Innovation • UCLA Ziman Center for Real Estate
Collaborating Partner