During a time when maintaining physical distancing is critical for public health, professional sports leagues are adapting not only game play in this new reality but also evolving their business models. In this Worldwide Welcome Weeks event, sports executives will share how their respective companies and organizations are approaching doing business and becoming more agile—and explore the impact that the shifts are having on revenue streams, the fan experience, and the outlook of their leagues in the short and long term.

Featured speakers:

• Joby Branion ('95), Founder & CEO Vanguard Sports
• Marissa Daly ('11), VP and General Manager of Media, Los Angeles Rams
• Daniel Kim ('06), SVP of Media and International Distribution & Strategy, National Hockey League
• Moderator: Eric Johnson, CEO, EGF; Faculty Director, UCLA Anderson Center for MEMES

Webinar participants can submit questions for the panelists during the live event.
Joby Branion ('95)
Founder & CEO, Vangard Sports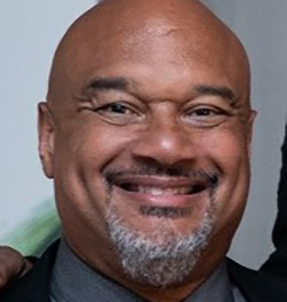 Joby Branion graduated from Duke University with majors in both political science and philosophy. After being a four-year starter on the football team, Joby had a brief stint with the Washington Redskins. Later, he returned to Duke and became the Associate Director of Admissions, where he gained national notoriety with his successes in minority enrollment. After six years he enrolled at UCLA for graduate school where he earned both a law degree and MBA in 1995. After graduating from UCLA, Joby became a corporate lawyer at an entertainment law firm.

In the fall of 1996, he was lured away to the world of sports representation by industry legend Leigh Steinberg. After five years with Steinberg, he left to co-found Athletes First in 2001 and helped guide it to a #2 overall ranking for Most Valuable NFL Agency by Forbes in July 2014. Joby founded Vanguard Sports Group in the fall of 2014. Read more.



Marissa Daly ('11)
VP and General Manager of Media, Los Angeles Rams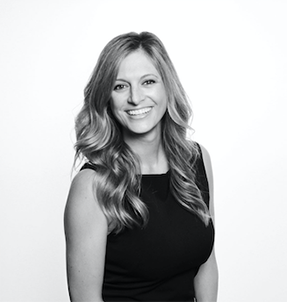 The 2020 season marks Marissa Daly's third season with the Los Angeles Rams, serving as the team's vice president and general manager of media. In this role, Daly oversees content strategy, production and distribution across Rams owned and social channels.

Before joining the Rams, Daly served as the senior director of product marketing for Yahoo Sports and led marketing for the Sports and Fantasy properties including strategy, research, positioning, CRM, mobile acquisition, creative, media planning, brand management.

While attending UCLA Anderson School of Management, Daly was the president of the Sports Business Association, co-director of orientation for the class of 2012, and co-founder of PULSE, an annual media, entertainment, and sports conference. She interned at the LA Sports & Entertainment Commission as a sales and marketing intern for the NBA All-Star Jam Session, and for Mandalay Baseball Properties. Read more.
Daniel Kim ('06)
SVP of Media and International Distribution & Strategy, National Hockey League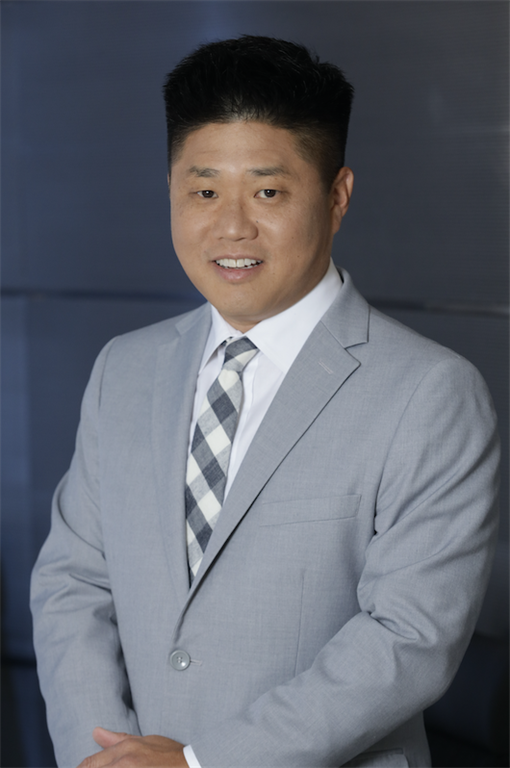 As SVP, Media and International Distribution & Strategy, Dan Kim helps drive the growth of the League's domestic and international media assets, and is charged with the development and implementation of League's strategy in China.

He is responsible for helping to manage all facets of the NHL's television and radio broadcast business, and frequently advises NHL teams on their television and media issues.Mr. Kim regularly works with the League's non-North American broadcast partners on media rights and distribution matters.He also oversees all "world feed" television productions of NHL outdoor games and events, including the Stanley Cup Final, and he manages NHL Images, the League's photography business.Before joining the NHL, Mr. Kim worked for six years at Fox Sports in Los Angeles, California.

Mr. Kim earned his M.B.A. from UCLA in 2006, his J.D. from Loyola Law School in 1996, and his A.B. from U.C. Berkeley in 1993.He lives in New York City with his wife and two children.
Eric Johnson
CEO, EGF
Faculty Director, UCLA Anderson Center for MEMES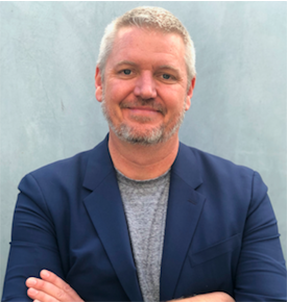 Eric Johnson joined Electronic Gaming Federation as CEO in early 2020 after partnering with the organization as Consulting Chief Revenue Officer during a phase of tremendous growth. Eric is also the Founder & CEO of WON WORLDWIDE, a global sports media and entertainment revenue advisory firm. Founded in 2018, WON specializes in revenue creation and implementing full-service go-to-market strategies defining value between marketers, sports leagues, teams, media owners, digital content/social distribution and via athletes/influencers.

Prior to founding WON, Eric spent 18+ years at ESPN where in the role of EVP, Global Advertising Revenue and Sales Operations, he was responsible for leading a 400 person team dedicated to growing a nearly $4 billion advertising business for all of ESPN's media properties around the world including: ESPN television networks, ESPN Digital Media, ESPN The Magazine, ESPN Audio, ESPN Deportes, ESPN Regional Television and Global X Games. Read more.


Worldwide Welcome Weeks
Worldwide Welcome Weeks (WWW) is an annual event series hosted by the UCLA Anderson Alumni Network every fall to welcome the newest class of alumni to their local alumni chapter and affinity group. Supporting lifelong learning and networking, this fall's WWW events will be virtual, offering Anderson alumni the opportunity to access and connect with business leaders, faculty and alumni from across the world.