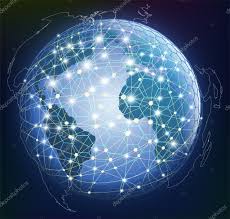 Due to digital transformation, global businesses are rapidly changing their business models. Are you ready to market your skills, experience, and MBA in an increasingly digitally driven market?
Join David Cooley, Director of Alumni Career Services from UCLA Anderson's Office of Alumni Relations, for an interactive workshop on Thursday, April 4 to learn how to stay competitive. You will learn:
How to create successful strategies for career advancement in your current company
Best practices for marketing yourself for new roles
How to develop a compelling career narrative for both new tech-driven industries as well as traditional industries
David Cooley will also be available for one on one meetings April 8 & 9 at the Cafe Lea, 5 Rue Claude Bernard, 75005 Paris. If you would like to meet with David, please contact him directly at david.cooley@anderson.ucla.edu.

About David Cooley
David Cooley (CERT '08) joined the Office of Alumni Relations as Director of Alumni Career Services in September 2014 after coaching more than 2000 Full-Time MBA students as Associate Director, Career Advising and Corporate Relations for the Parker Career Management Center from 2006 - 2014. During this time, David was a highly-rated career advisor to students focused on a wide range of industries and functions. In June 2013, David received UCLA Anderson's Abraham Ackerman Staff Excellence Award.
In his role as Director of Alumni Career Services, David provides individual career coaching, group career coaching, webinars and program delivery to thousands of UCLA Anderson alumni in all stages of their career — providing job search strategy, networking strategy, mock interviews, leadership development and 1:1 career management coaching and more to the 39,000 UCLA Anderson Alumni Network.