Six Live Video Conference Group Coaching Sessions
Dates | Feb 7, Feb 14, Feb 21, Feb 28, Mar 7, Mar 14 (All Thursdays)
Two Time Slots Available | 12:00 - 1:30 PM PDT
Pricing | $270 for 6 sessions ($45/session)

(This represents a 70% discount for Anderson alumni over the retail $900 rate for the 6 sessions)
If you are in or contemplating a career transition, the Anderson Alumni Career Transition (ACT) Team provides an engaging weekly online gathering to support MBA alumni in managing their career change process by identifying tasks, setting specific work objectives, creating a road-map, and measuring progress toward your goals.
A refreshed version of the program, the new ACT Team successfully launched this past fall for two groups of 20 alumni and is now facilitated by nationally-recognized career coach John Tarnoff. John's methodology is designed to draw potential opportunities to candidates vs. tailoring a candidate's background and pitch to match criteria set by recruiters/hiring managers.
What you can expect:
Receive guidance from the career coach, and engage with your fellow alumni for insight, encouragement, and networking support;
Learn six actionable career development skills to help define and express the value proposition you offer to employers and/or investors;
Gain the opportunity to apply those skills through comprehensive homework exercises and worksheets, as well as through active networking strategies.
Here's what you'll take with you:
A clearer, more coherent "elevator pitch," cohesive professional identity, and a clearer sense of the value you provide;
A more expressive and engaging LinkedIn profile to attract recruiters, employers, and strategic connections;
A networking plan, including a strategy to identify and engage with potential employers, investors, and like-minded professionals in your field;
A stronger sense of mission and purpose;
A renewed connection with the Anderson MBA alumni community and the rich networking opportunity it provides
Read the Program Syllabus.
A Unique Opportunity for Anderson Alumni
Past ACT team participants have acknowledged the value of connecting with fellow alumni. These weekly sessions have helped forge often-surprising new connections across graduation years and different industries. Participating in the ACT Team program is a reminder of the extensive reach of our graduates, and can help put that network to good use as you navigate this transition.
Format
Each of the six weekly sessions is now delivered via the Zoom video conference platform (accessible from your computer, your smartphone - or by dialing a toll-free voice number). Sessions will run 75 - 90 minutes.
See the Program Syllabus for a session-by-session breakdown of each session.
Participants will have time to raise questions, issues, and concerns. Director of Alumni Career Services David Cooley will join the sessions when available.
The ACT team group will consist of no less than 10 and not more than 20 participants.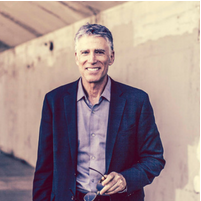 John Tarnoff is a career coach, speaker, author, and academic who uses personal growth and behavioral methodologies to help people successfully re-evaluate and re-launch their careers.

He works primarily with a wide range of professionals and MBA alumni, including technology, entertainment, retail, publishing, manufacturing, engineering, healthcare, and energy, as well as with entrepreneurs, startups and small business owners.

John has worked with UCLA Anderson previously, including his highly attended webinar on career reinvention in 2017. His own experiences with career transition inspired him to create his own second-act career focused on education and training. His 2017 book, "Boomer Reinvention: How to Create Your Dream Career Over 50," launched on CBS This Morning and became an Amazon best-seller. PBS/Next Avenue has named him as one of its Top Influencers on Aging.

In addition to his career coaching, speaking, and thought leadership practice, he serves as an adjunct professor and Head of Industry Relations for Carnegie Mellon University's Los Angeles-based Master of Entertainment Industry Management graduate program.

John holds an MA in Spiritual Psychology from the University of Santa Monica, and a BA magna-cum-laude from Amherst College. A native New Yorker, raised in Paris, France, he lives in Los Angeles.