WWW: Innovations in Large Enterprises with Zvi Feuer, CEO, Siemens Industry Software Israel
Sunday, September 24, 2017
7:00 pm - 9:30 pm
Hotel Dan Tel Aviv (
map
)
HaYarkon St 99, Tel Aviv-Yafo, 63432, Israel
WORLDWIDE WELCOME WEEKS 2017: TEL AVIV
Join UCLA Anderson and UCLA alumni for an informative evening with Zvi Feuer ('11 GEMBA-Asia Pacific), CEO, Siemens Industry Software Israel to explore Innovations in Large Enterprises.
Don't miss this opportunity to connect with your local network and access thought leadership from a fellow UCLA Anderson alumnus.


With special Guest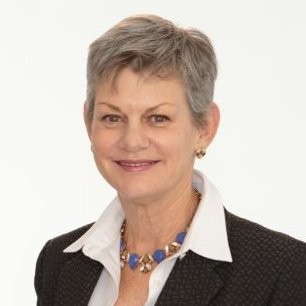 Jill Baldauf ('81), Associate Dean, Alumni Relations
About Worldwide Welcome Weeks:
Worldwide Welcome Weeks (WWW) is an annual event series presented by UCLA Anderson's Office of Alumni Relations, alumni chapters and affinity groups to officially welcome the newest class of alumni to the UCLA Anderson Alumni Network. WWW events provide a unique platform for alumni to connect with their local network and gain access to valuable lifelong learning opportunities. From going behind the scenes at an organization, to engaging with academic and business leaders, to participating in exclusive experiences—there is something for everyone.

About Zvi Feurer ('11 GEMBA-Asia Pacific)...
Zvi has over twenty five years of experience in Enterprise Software business management, with a primary focus in the Manufacturing Industries.

Previously, he worked for the Israeli Aircraft Industries (IAI), Digital Equipment - a leading provider of hardware and system integration projects and since 1995 he works for Tecnomatix/UGS/Siemens Industry Software.

Current responsibilities include leading global teams and initiatives to develop and service customers worldwide, providing Manufacturing Engineering Software Solutions, ranging from optimization of production and service facilities, design of assembly lines, developing and validating production systems, to programing of CNC machines in major machine shops.

Education:

MSc. Industrial Engineering, Technion, Israel Institute of Technology

Executive MBA, UCLA – NUS (National University of Singapore)