Nadine Escoffier
Bill McKelvey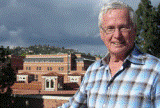 WHAT MAKES GOOD OR BAD MOVIES?
Help us convince the Movie Industry that you can tell. Each stage will lead you deeper and deeper in the process of making movies.
Investigation # 1: Can crowd-wisdom predict market results? Yes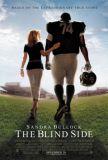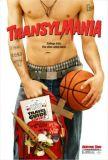 The Movie Research Experience began in fall 2009. Our 2,000 movie fans predicted "The Blind Side" would receive highest box office success and "Transylmania" would receive lowest box office success two weeks before opening weekend (The Hollywood Reporter). What is surprising is that the trailers-expensive marketing tools-did not trick our movie fans.
Investigation # 2: Can crowd-wisdom improve market results? Yes
In 2010, the co-creation between the creative team and our movie fans greatly improved the value of a short movie-design. Improvements were highly significant and perceptible by both Moviegoers who offered creative advice (biased Crowd) and those who only evaluated the final movie design (nonbiased Crowd).
Investigation # 3: Can crowd-wisdom Strategy create successful original movies before investing millions of dollars?
Thousands of movie fans have joined the Movie Research Experience to make a difference in the Movie Industry
"I feel like I am watching the metamorphosis of an unknown entity and waiting to see what it will become. A really new and neat experience. Thanks folks!" Annette
"I've enjoyed The Movie Research Experience very much. I think what you're doing is great and I wish it could have been tried many years ago" Majyc
"I am having so much fun with this!" Bill
"I am enjoying my Movie Research Experience!" Betty
"This is an awesome activity!" Manuel
"I love this site" Aida
THE BEST WAY TO PREDICT THE FUTURE IS TO INVENT IT!
FOUNDERS:
Bill McKelvey is currently Professor of strategic Organizing and Complexity Science at UCLA Anderson School of Management. Early articles focus on organization and socio-technical systems design. His book, Organizational Systematics (1982), remains the definitive treatment of organizational taxonomy and evolutionary theory. He has written over 100 scientific papers.
Nadine Escoffier: PhD in Management, Business Management Institute (IAE), University of Nice, France. Research on French and American movie industries. Many interviews with Studios and Independent Producers. Professional background in the Media Industry. Expert on Internet communications.